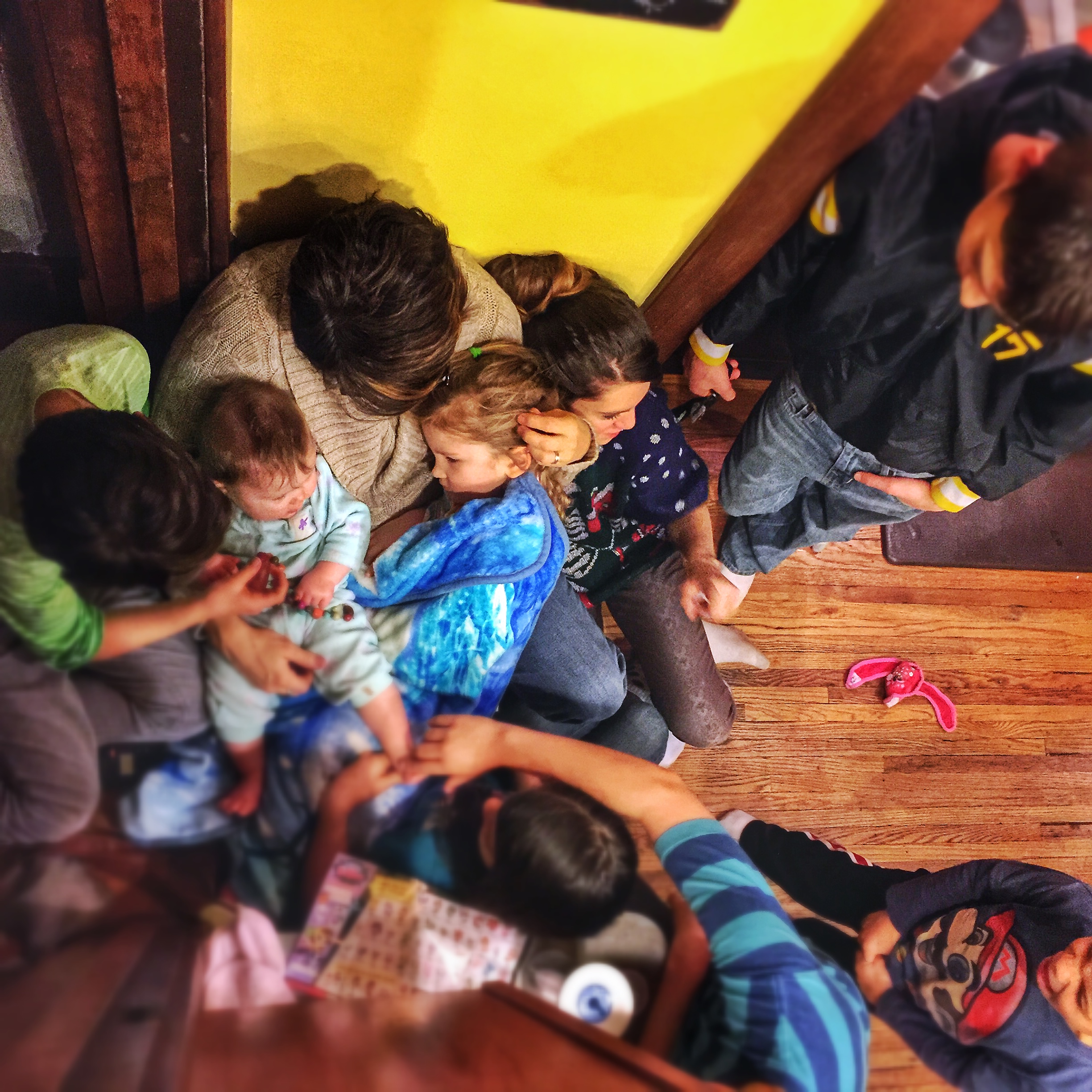 By Jason Nabb
We were sitting down to dinner when we got a call from Christian Heritage that they would like to put our name in for a placement.  Two girls, 3 and 3 months.  Forty-five minutes later, these little ones were in our living room.  I've never experienced anything like that before or since.  The girls were removed from their home, taken to the Foster Care Closet and then came to our home.  At the time, I hadn't given it much thought.  There was a whirlwind of papers, case workers, court dates, etc.  Not to mention, personally, my family had one of the most challenging weeks to date.  My daughter totaled her car the next day after we got the girls, the 3-year-old had a trip to the ER, our water was shut off due to road construction, caring for an infant again...what a week!
In retrospect, I realize just how much the Foster Care Closet did for the girls, and for us, that day.  There's a crib at the intake center where the baby could rest and a play area for toddlers while the case worker, specialists, agencies and authorities worked to get the girls a foster home.  Foster Care Closet staff loved on the kiddos, cared for their needs and fed them.  These girls are now my adoptive children.  They came into foster care with nothing.  The baby was in just a diaper and the little girl was in a dirty tattered dress.  Their only possessions...they each had a blanket that, to this day, they cling to lovingly.  At the Foster Care Closet, the children were outfitted with enough new clothing.  We did not have to concern ourselves with that particular necessity.  When the girls came home, we could love on them and pour out our hearts in those first critical moments in care.  
As a foster parent, you don't know what the future is going to hold.  You're called, and in moments, a child is placed in your care.  You fall in love.  Sometimes you have to give them back, forever concerned for this little one that you are permanently connected to in your heart.  Sometimes, like us, you're blessed with the bittersweet opportunity to raise them.  The bumps are hard, because you can't be their biological parent, but you do your best to fill their lives with love.  It may, on the surface, seem like a little thing to have a backpack full of new clothes for these kids when they go through this life changing event.  But from where I sit, it's one of the most loving acts the "Closet" can do because it saves precious time at a critical life moment for these children that will shape the definition of what love is to them, for the rest of their lives.
I feel so much gratitude for the Foster Care Closet's forethought to care for these little ones in ways I hadn't considered before I knew they were coming into my home.  Our story is one of hundreds that is touched by the Foster Care Closet.
Please consider partnering with the Foster Care Closet.  For just $25/month, you can help us provide clothing and dignity for a foster child.